A quick procedure that can help remedy issues
with speaking, sleeping, and eating difficulties.
We had a wonderful experience with Dr. Villafane. My 8 week old had her tongue and lip ties revised and it made a world of difference for her comfort levels and gave her the ability to nurse more efficiently. Dr. Villafane took the time to walk me through the process every step of the way. I felt very comfortable trusting him with my baby (and newborn moms probably know how hard it is to do that). He checked in with us multiple times after the procedure and was always wiling to answer any questions I had. He was extremely caring, thorough, and kind. I also took my two year old into get her chipped tooth checked out and he was wonderful with her. I HIGHLY recommend Dr. Villafane and his office.
Dani Adams
My 7 week old had a tongue & lip tie and Dr. Villafane did her laser revision. She is now able to nurse with no problems! Dr. Villafane was great at answering my many questions, gentle, and quick during the procedure, and has even been following up to make sure she's healing well. Definitely recommend Floss Family Dental!
Shelby Danielle
YOU KNOW BEST WHEN SOMETHING IS OFF.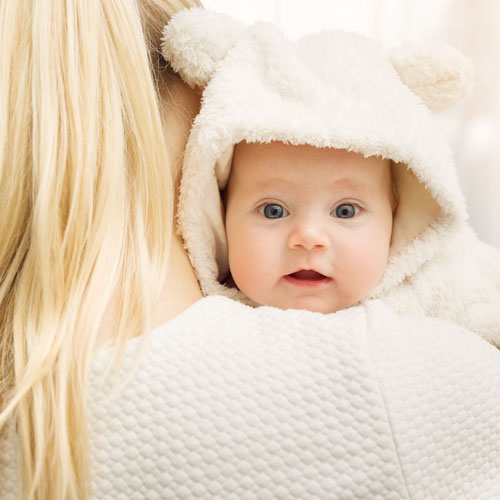 Living with puzzling symptoms that disrupt quality of life for you or your child is frustrating. But it's even more upsetting when your concerns are dismissed by a professional who says there's nothing wrong. At Lincoln Tongue-Tie Center, we don't doubt your instinct.
If you or your child has:
Issues with snoring or mouth breathing during the day or night
Eating difficulties such as dribbling, pocketing food in cheeks, limited ability to chew, frequent choking, etc.
Speaking difficulties
Poor sleep quality
Headaches/TMD pain
Poor oral hygiene due to inability to clear food from lips and teeth
Braces that were unsuccessful
…a tongue- or lip-tie may be the culprit.
With years of experience in diagnosing and treating oral restrictions, we catch even the tricky cases that have been missed by pediatricians, ENTs, physicians, and dentists. Our procedure alone may not correct the issue, but it can greatly help. We team with lactation consultants, myofunctional therapists, speech language pathologists, ENTs, and chiropractors to increase oral mobility, relieve frustrating symptoms, and build confidence.
TRANSFORMATION IS WITHIN REACH.
Here's how the process works.
Step 1.
Schedule a
no-obligation consult.
Simply fill out the form below or call us directly at 531.249.1378 to get an appointment with Dr. Villafane.
Step 2.
Tell us what you've noticed.
We'll listen closely to your concerns, do an oral evaluation, and help you get clear answers about the root cause.
Step 3.
See remarkable
results.
If a procedure is required, the release of one tiny string can make tremendous improvements in your child's quality of life.
The solution may be far simpler than you ever imagined.
Is a tongue-tie the problem?
Submit your email address and we'll send you a guide to help you assess signs and symptoms.
I had no idea my 5-year-old had a tongue tie until we noticed he was grinding his teeth at night. We got a referral for Dr. Villafane. His office was able to get us in quickly and start to answer all our questions. My 5-year-old was comfortable with him during the tongue release procedure and he made sure to check on us afterwards. His sleep dramatically improved as well as his speech. Dr. Villafane and his staff have been nothing short of amazing!
Megan Bryan
When you partner with us, you can count on:
Removing the tie is extremely quick, but relearning how to eat and speak with a full range of motion can take some time. We partner with myofunctional therapists, and together, we'll create a plan for addressing your or your child's specific needs and see to it that full potential is reached.
You'll know precisely how to achieve your goals.
We use advanced laser technology that is quick, effective, low-risk, and requires no sedation. The procedure is completed by Dr. Villafane, who trained under two of the top clinicians in this field and is highly experienced in diagnosing and treating tongue- and lip-ties.
Whether you or your child are bothered by pain, difficulty eating, embarrassment when eating or speaking in social settings, or exhaustion from the lack of restorative sleep, there is good news. Eliminating oral restrictions can open up a whole new world of comfort, enjoyment, and confidence!
Better may be just around the corner.
Don't let this completely treatable limitation hinder life.
The procedure is fast, but the benefits could last a lifetime.